EISENHOWER-JOHNSON MEMORIAL TUNNEL
The Eisenhower-Johnson Memorial Tunnel on Interstate 70 in Colorado is the highest vehicle tunnel in the world at an altitude of 11, 158 feet. In a typical year, the tunnel will see two to three vehicles on fire. The threat of these fires is always a major concern, and an effective fire suppression system is necessary to maintain the safe operation of the tunnel.
We would like to thank Mitch Miller from unit Process for all his hard work in making this a successful project.
The TIGERFLOW boiler plant package provides heat to the fire suppression equipment to keep it from freezing in the harsh conditions, over two miles above sea level. The packaged boiler plant consists of two Lochinvar 1.44 million BTU boilers, variable-primary hydronic pumps, an Alfa Laval heat exchanger, and a complete secondary hot water pumping system. A split skid design was employed due to the tight space requirements inside the tunnel. Special accommodations had to be made to de-rate and correctly size the equipment at such an extreme altitude.
The Eisenhower-Johnson Memorial Tunnelutilized TIGERFLOW's:
HVAC Packaged Central Utility System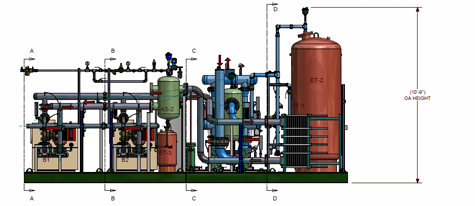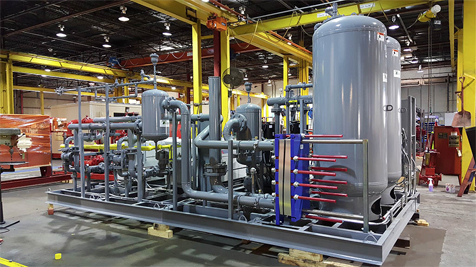 Meet our team of knowledgeable TIGERFLOW representatives that are dedicated to helping you design and create a complete system with our advanced engineered products.