I am pleased to announce that we have successfully redesigned our glycol make up offering, as promised in the first quarter of this year; while reducing the selling price by approximately twenty five percent.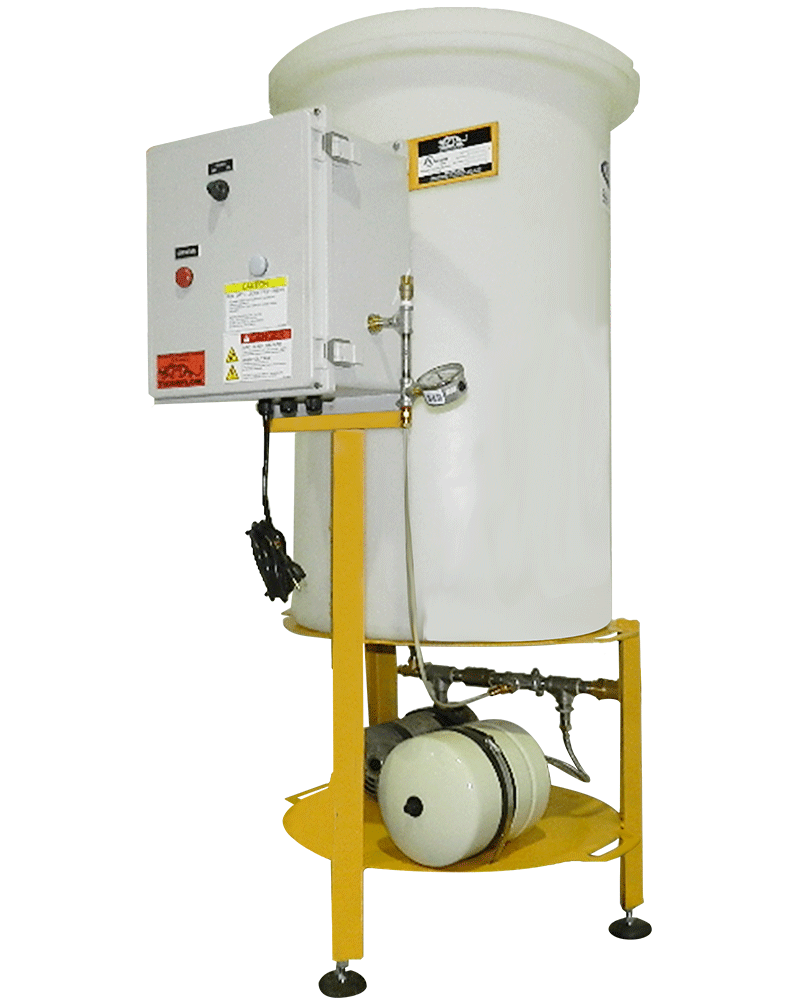 The GMU-55 has a variety of applications like closed loop heating systems, chilled water systems, and process systems. It is available with various options like a 100 gallon poly tank (in lieu of a 55 gallon tank), 2.2 gallon expansion tank, duplex pump configuration, and 3 phase input power. We also offer custom design configurations with programmable logic controllers, and human machine interfaces for applications like data centers.
Being more cost effective, and offering more options as compared to our competitors, has helped us in gaining a competitive advantage in the market. We have also developed a stocking program for these units, to help serve our customers better with shorter lead times.
I would like to thank all our reps for the feedback that was provided in helping us redesigning it. Your input as reps is the most vital aspect of all the efforts done by TIGERFLOW. Stay tuned for more updates.
If you have any questions, please do not hesitate to contact us at parts@f68.506.myftpupload.com.
Narmeen Mushtaq is Tigerflow's Global Product Manager
[/et_pb_text][/et_pb_column][/et_pb_row][/et_pb_section]