NEWYORK-PRESBYTERIAN MORGAN STANLEY CHILDREN'S HOSPITAL
Newyork-Presbyterian Morgan Stanley Children's Hospital is located in New York City and is one of the largest hospitals in the United States. This hospital is utilized as a teaching hospital by both Columbia University & Weill Cornell Medical College. Our New York representative, Dolphin Equipment, does an outstanding job working with engineers and contractors to help them combine loose parts and requirements in to a packaged system.
In this mission-critical application, domestic water is heated using a TIGERFLOW steam to water heat transfer system. With all new systems, a safety check must be conducted to make sure everything is working correctly, separately it is the hospitals job to make sure they have the correct safety equipment, which includes looking into updating their fire extinguishers here, as well as the right signage, so this new system is in a secure area. The system consists of:
(1) Tube & shell heat exchanger
(1) End suction pump with wye strainer, multi-purpose valve
(1) Air separator with air vent
(1) Chemical shot feeder assembly
(1) Make-up water assembly with pressure reducing valve, pressure relief valve and bypass valve
Manifolds, isolation valves and other necessary accoutrement
1/3-2/3″ steam control valves with wye-strainers, and bypass valve line
(1) ASME Relief valve
Manifolds, Thermometers, gauges, isolation valves and other necessary accoutrement
The NewYork-Presbyterian Morgan Stanley Children's Hospital utilized TIGERFLOW's: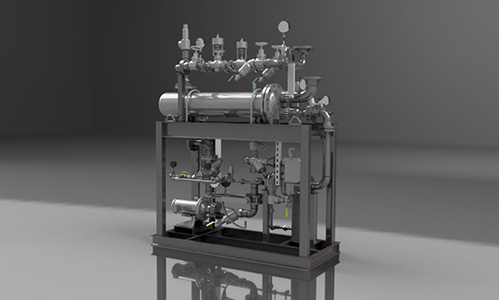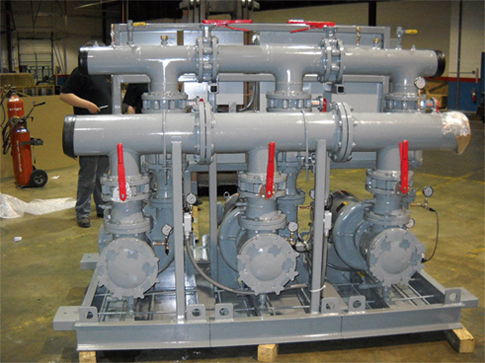 Meet our team of knowledgeable TIGERFLOW representatives that are dedicated to helping you design and create a complete system with our advanced engineered products.