Prefabricated fire pump systems designed to NFPA 20 standards, including different driver and pump options to best fit the application's requirement. Environmental enclosures available for a complete fire pump house.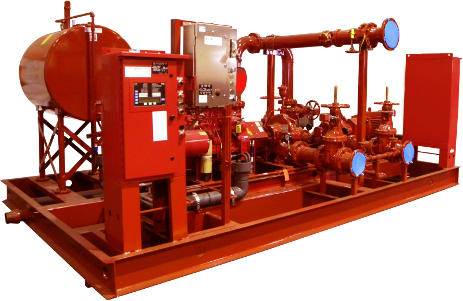 MALAYAN GUARD FIRE PROTECTION SYSTEM
Prefabricated listed fire pump systems for fire protection
Meet our team of knowledgeable TIGERFLOW representatives that are dedicated to helping you design and create a complete system with our advanced engineered products.