LSU's Tiger Stadium, also known as "Death Valley," is known nationally as having among the best game day atmospheres, and one of the most difficult places for an opposing team to play With its 102,321 capacity and "enthusiastic" fans, the stadium has been called the loudest stadium in the US.
TIGERFLOW Systems continued its long tradition of providing pump systems for LSU by providing the domestic booster station for the south end zone expansion. This 750 GPM system consists of:
(3) 50 HP end suction pumps
(1) 185-gallon expansion tank
(1) Mark V Controller with

Variable frequency drives
ASHRAE 90.1 compliant control algorithm

(1) Flowmeter
The LSU Tiger Stadium utilized TIGERFLOW's: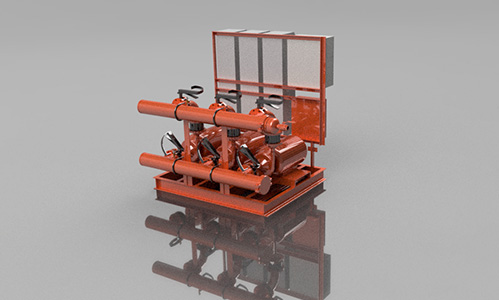 Meet our team of knowledgeable TIGERFLOW representatives that are dedicated to helping you design and create a complete system with our advanced engineered products.