Glycol make-up unit maintains glycol solution levels in HVAC systems
Certificate of product liability insurance
Prefabricated and factory tested – NIST traceable test facility
UL/C-UL listed packaged pumping systems (QCZJ)
UL standard 508A – standard for industrial control panels
Touchscreen controller interface
AWS D1.1 certified structural welders
Engineered to order designs
Stock standard units with 55 or 100-gallon tanks
Relief valve adjustable between 50-125 psi
Steep pump curve allows for pressure settings up to 100 psi
Adjustable pressure switch with 30-150 psi set point range, 5-30 psi dead band and visible range scale
Union ball valves allow for easy maintenance, installation and service
Strainer with stainless steel mesh screen keeps debris from entering system
120V/1 phase power with standard three prong plug eliminates the need for an electrical contractor
Low level switch protects against pump dry run (NC/NO dry contacts provided for remote monitoring)
PLC controls for data centers
Duplex configuration
3 phase input power
Expansion tank – 2.2-gallon 125 PSI rating
Closed loop heating systems
Chilled water systems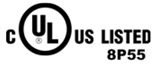 If you need a glycol make-up unit, find a TIGERFLOW Systems representative near you.
Download Product Information
Need some product assistance? Download the following files for our glycol make-up unit:
Autodesk Revit compatible file
AutoCAD file (2D views)
Autodesk Inventor part file
STEP file
Glycol Make-up Unit GMU-55 and GMU-100
Meet our team of knowledgeable TIGERFLOW representatives that are dedicated to helping you design and create a complete system with our advanced engineered products.