BENGAL ROAR ENGINEERED-TO-ORDER (ETO) BOOSTER
Custom engineered booster system designed to meet dimensions, controls and other unique specifications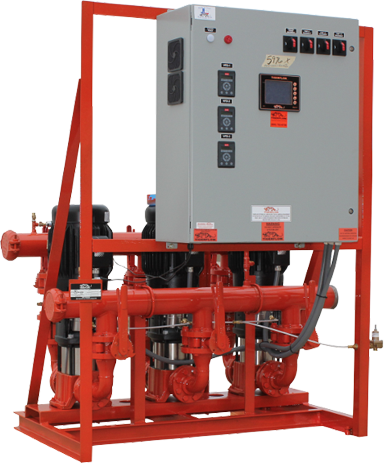 Single source responsibility
Certificate of product liability insurance
Prefabricated and factory tested – NIST traceable test facility
UL/C-UL listed packaged pumping systems (QCZJ)
UL Standard 508A – standard for industrial control panels
Touchscreen controller interface
ASME section IX certified pipe welders
AWS D1.1 certified structural welders
NSF-61/372 Compliant
Engineered to order designs
Every system is electrically, hydrostatically and run tested before shipment
Standard and Optional Features
Single pump through multiple pump with lead/lag and fire flow geometries
All piping designed in accordance with ASME B31.1 standard
Pumps: vertical multistage, end suction, horizontal or vertical split case, self-priming, canned turbines
Manifolds: 304/316 stainless steel, carbon steel coated with NSF-61 certified fusion bonded epoxy, copper
Isolation valves: lug and grooved butterfly valves or full port ball valves
Control valves: silent checks valves, pressure reducing/check piloted valves, surge anticipator valves, pressure relief valves, float and solenoid operated fill valves
Skid: formed steel or structural steel (open or deck plate)
Controls: PLC and HMI-based controls technology, (Allen Bradley available)
Various communication protocols available (BACnet, ModBus, Profinet, etc)
Constant speed or variable speed
Environmental enclosures with state approvals and labels
Schools
Hotels
Hospitals
Shopping Centers
Apartment Buildings
Retrofit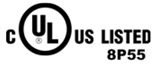 If you need the BENGAL ROAR ETO Booster as part of your complete plumbing system, find a TIGERFLOW Systems representative near you.
Download Product Information
Download and share the BENGAL ROAR ETO Booster product information.
Meet our team of knowledgeable TIGERFLOW representatives that are dedicated to helping you design and create a complete system with our advanced engineered products.