Combination of potable water booster and ozone circulation systems in the same unit. This system includes individual control panels and rated for OSHPD installation.
The potable water booster is composed of 15 HP vertical multistage pumps and the Ozone circulation pumps are 2 HP vertical multistage as well, both fitted with stainless steel components.
This unit was built with stainless steel structural steel as well as SS304 Sch. 40 piping.
The control panels for both units are built within stainless steel enclosures, using our Mark V controller for variable speed control.
See this and other styles of domestic water booster systems on our Municipal Products page.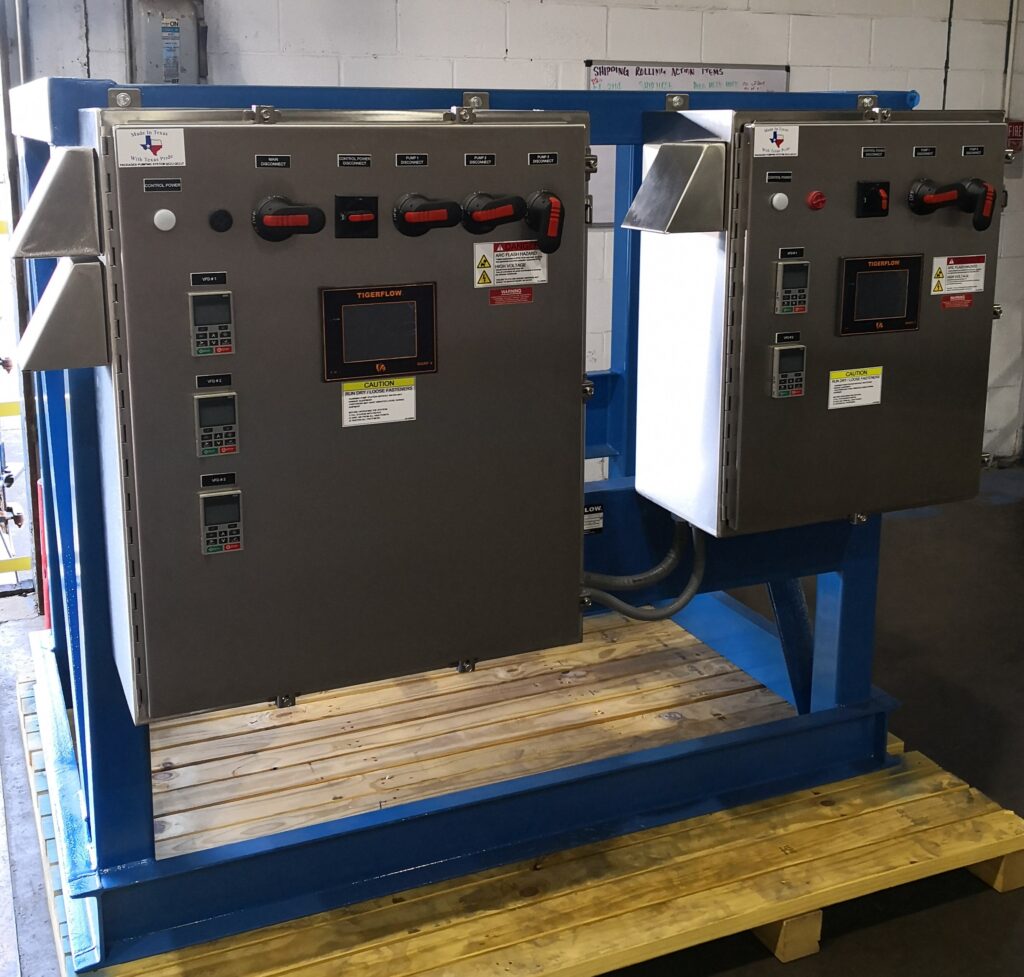 For over thirty years, TIGERFLOW Systems LLC has been an industry leader in manufacturing engineered packaged pumping systems. Based out of Dallas since 1985, TIGERFLOW was founded to design, manufacture and ship the best-packaged system for many different markets – Plumbing, Fire, Heating Ventilation and Air Conditioning, Irrigation, Municipal, and Industrial