Tigerflow Held its 2021 Service School
Media Contact: Demetrio Velasco, General Manager
Dallas, TX, 10/1/2021 —
Welcoming existing and new customers from all over the country, TIGERFLOW successfully held its yearly Service School.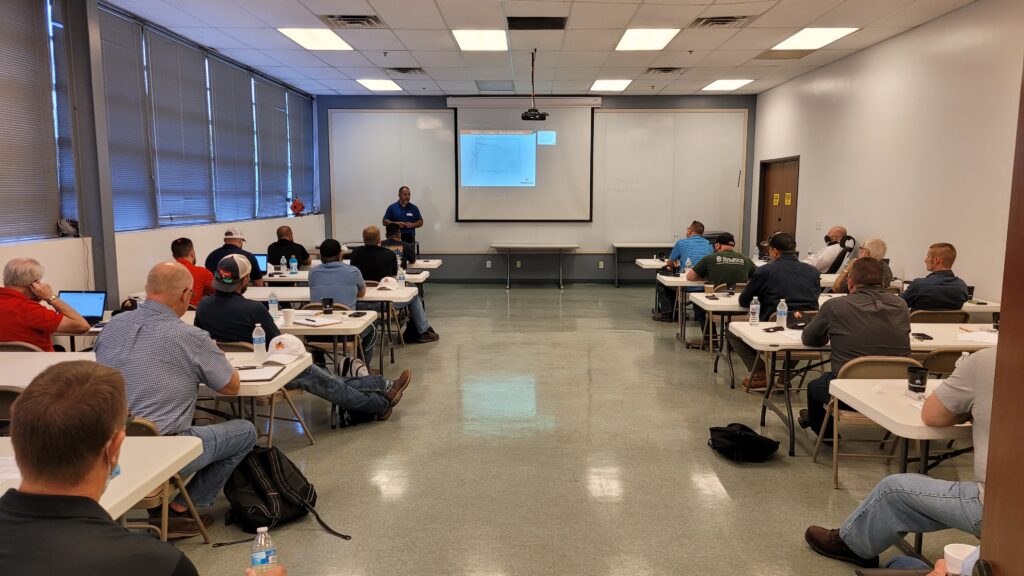 After canceling 2020's school, TIGERFLOW's customers took on the opportunity to travel to our headquarters in Dallas, to attend different classes and hands-on training related to the installation, operation, and troubleshooting of the pumping stations manufactured by TIGERFLOW.
Training subjects included Pump Performance, Booster Start-up and Troubleshooting, BMS Programming and communications, VFD programming and set-up, along with other equipment service and maintenance instructions.
The Service School was held over two days, and many of TIGERFLOW's engineers and managers participated in coordinating, training, and supporting the entire event.
With a great turnout, TIGERFLOW plans to continue to offer these training sessions to customers and representatives in the years to come.
For additional information, contact: Demetrio Velasco, General Manager
For over thirty years, TIGERFLOW Systems LLC has been an industry leader in manufacturing engineered packaged pumping systems. Based out of Dallas since 1985, TIGERFLOW was founded to design, manufacture and ship the best packaged system for many different markets – Plumbing, Fire, Heating Ventilation and Air Conditioning, Irrigation Municipal and Industrial.