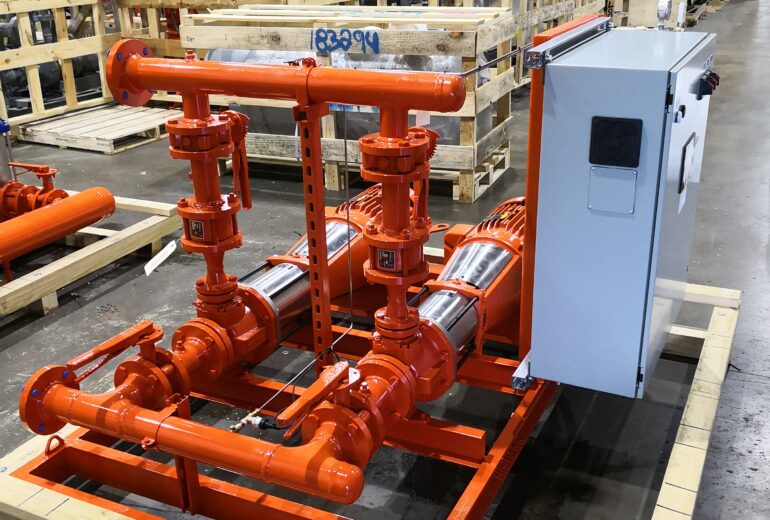 This multistage pump booster system includes horizontally mounted end-suction style pumps, fitted with 15 HP motors and our traditional Mark V controller, is ready to ship to its final destination. This (ETO) Engineered-To-Order Design was made taking into account height restrictions in the mechanical room and providing serviceability for the pumps and motors. …
The takeover continues! As we have entered 2016 it's great to see that the momentum from the amazing year we had in 2015 will continue this year as well.
Rich Smith here—coming to you live with the plumbing market news and notes! This past couple months has seen us finding two new reps. The Fluid Systems guys are a company that I took away from SyncroFlo.